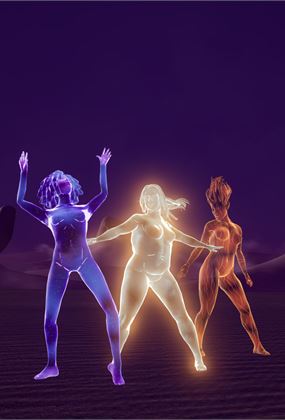 Evoke
Thu 25 May 12:32 PM
TBA
General Admission
Director Kat Lintott, Loren Taylor / Wrestler / New Zealand
VR / 7 min


Every human being has dreamed of becoming a goddess at one point in their lives and this VR dance experience draws out your inner Venus.
This visually beautiful, poetic and surreal experience is part dance-film, part guided-visualisation. You move between floating in a night sky to dancing in vast, epic landscapes. Respected dancer Nancy Wijohn embodies the goddesses that guide you through routines that empower and energise you. Mirroring her free and connected figure has the capacity to wake up a new way of being in your body in the real world. The experience is open to those who are not experienced dancers and celebrates the fact that we can all interpret the same routine in radically different ways.