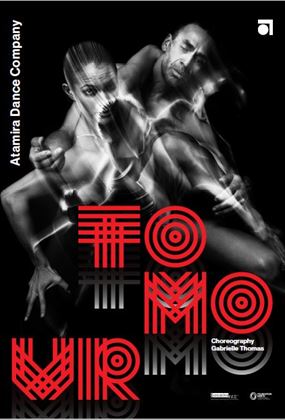 TOMO VR
Thu 25 May 12:32 PM
TBA
General Admission
Gabrielle Thomas, Ed Davis / AtamiraNew Zealand / VR / 15 min
TOMO VR is the first foray of Atamira Dance Company into the world of Virtual Reality where individual headsets take each audience member into an innovative digital experience of the full-length stage work that first premiered in 2019 at Tempo Dance Festival.
This VR film captures the dream space with its haunting tale of life and death.
Viewers will find themselves in a cavern of endless time, a world within a world, watching two travelling wairua (the bodiless self) and the generations of ancestors before them.
Their mother holds the power of creation within her. She carries them in her womb and is the gateway to the world of light. She is a daughter, a sister and a mother in tapu (sacred).
One traveller departs to the world of the living, the other transcends to the embracing arms of Hine Nui Te Pō, the goddess of death.
Awards/Festivals: Matriarchs Uprising Festival Vancouver
Choreographed and edited by Gabrielle Thomas
Filmed and edited by Ed Davis
Performed by: Sean MacDonald, Bianca Hyslop, Abbie Rogers, Cory-Toalei Roycroft, Madison Tumataroa
Music Composition: Peter Hobbs
Production Design: Vanda Karolczak